Our Team
Consistent with our mission in delivering evidence-based solutions, we provide a variety of services reflecting our wide range of expertise. Our team of expert clinician scientists, health economists, epidemiologists, and statisticians come with strong knowledge and experience in healthcare research within academia and industry. At Evidinno, we work together to meet the research objectives, budget and timelines of our clients.
Leadership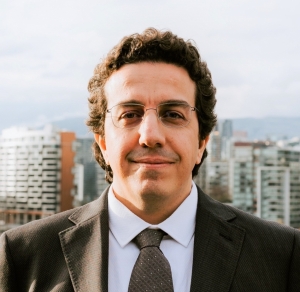 Mir Sohail Fazeli, MD, Ph.D | President and Managing Director
Dr. Mir Sohail Fazeli is the President and Managing Director at Evidinno Outcomes Research Inc. He has over two decades of experience working within academia and industry acting as the principal investigator, project lead, and medical research consultant. His work in evidence synthesis covers a diverse range of methodologies, including systematic and targeted literature reviews of clinical trials and observational studies, meta-analyses, network meta-analyses, and complex statistical modelling studies.
Mir has years of experience providing consulting to pharmaceutical clients across different functions including Clinical Development, Medical Affairs, Safety and Epidemiology, Health Economic and Outcomes Research, Research and Development, and Scientific Communications and Publications. He is an active collaborator on the Global Burden of Disease (GBD) project at the Institute of Health Metrics and Evaluation (IHME). Informed by years of experience in medical practice as an emergency ward and family physician, Mir's main area of academic research is focused on designing and conducting clinical trials and observational studies through which he assesses the activity of the autonomic nervous system in health, in the context of disorders, and in response to medical interventions.
Mir's research endeavors in the field of autonomic nervous system and systematic literature reviews has contributed to numerous publications and the write-up of a book chapter for urologists, physicians, and residents in "Evidence-based Urology" (2nd edition) of the BMJ Book series published by Wiley-Blackwell 2018. He comes with years of experience instructing several different courses at different universities and academic institutions across the globe, including a systematic literature review course at the graduate level at the University of British Columbia's Faculty of Medicine and School of Population and Public Health.
Service Commitment
Evidinno strives for up-to-date, reproducible scientific methodology and complete client satisfaction. We pride ourselves for our keen eye for detail and dedication to excellence. We are committed to ensuring that all products and services delivered by Evidinno will be of the highest possible quality and presented in a timely manner.
To ensure client satisfaction, we value communication as one of the most important aspects of our business model and encourage our clients to be engaged and informed during the life-cycle of each project. We have engrained several stages of weekly or bi-weekly meetings throughout our production process to allow for comments, questions, and feedback from clients.
Direct client feedback is greatly valued at Evidinno. Each comment acts as a measure of our quality of service, can help refine our tailored approach to each client, and helps to ensure our commitment towards excellence. Additionally, our small business structure allows us to pass all deliverables through our highest ranked scientists, who carefully review and approve each deliverable and participate in all client meetings by providing direct consulting to clients daily.
Diversity and Inclusion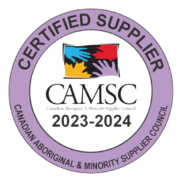 At Evidinno, we support a team of empowered, hard-working individuals, each bringing their own creative flare and unique experiences. Just as nature supports strength in biodiversity, we believe that a diverse team allows us to support a greater representation of human brilliance, draw insight from many perspectives, and foster the creativity and innovation required to give Evidinno a competitive advantage in the market. We are proud to state that Evidinno is a bona fide Aboriginal or minority business enterprise as defined and certified by the Canadian Aboriginal and Minority Supplier Council. Additionally, as a measure of our achievement of inclusion, over 70% of our employees are recognized as a visible minority in Canada and the US.